Service + Solidarity Spotlight: Texas AFL-CIO President Says Election Results Show Voters Support Candidates Prepared to Fight for Change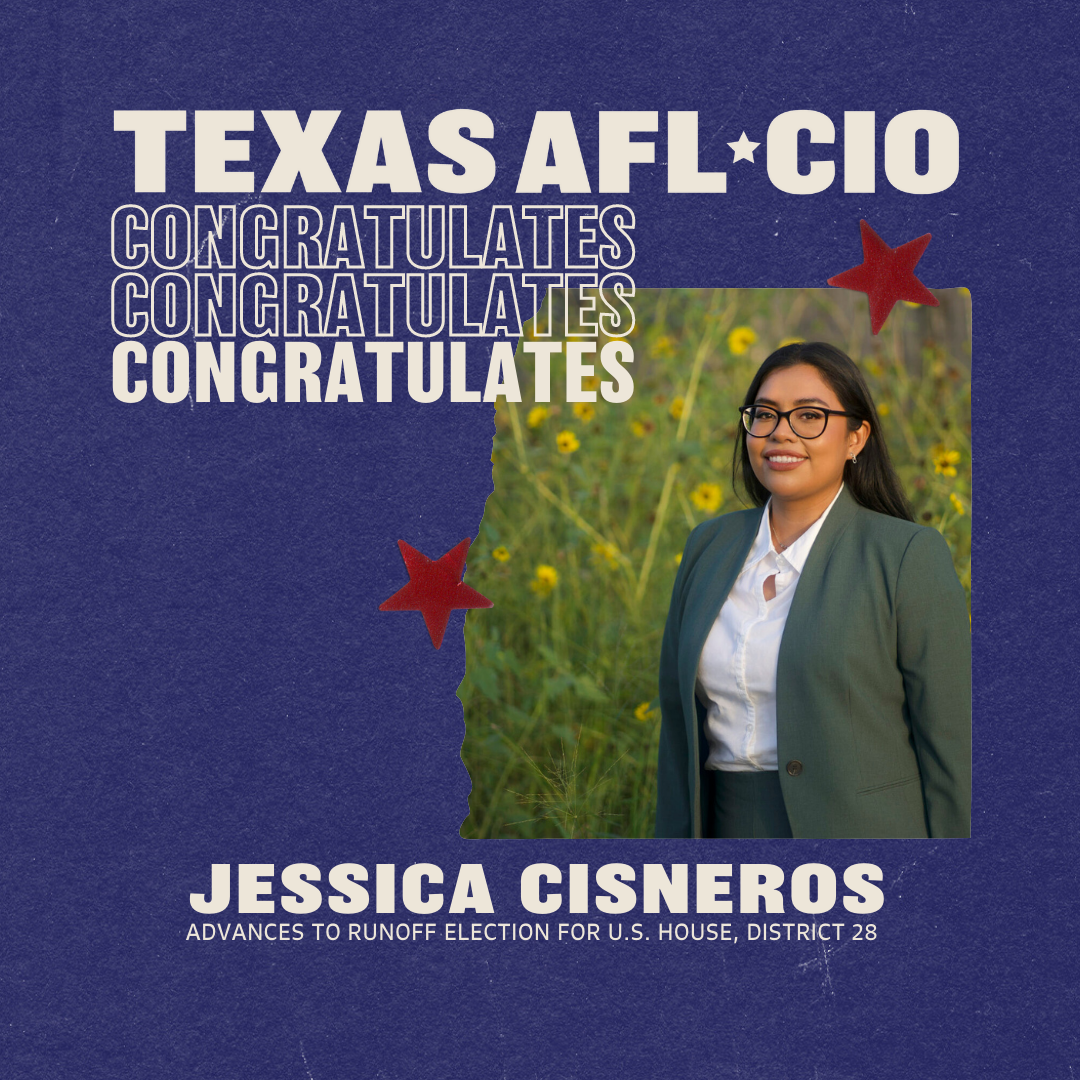 Working people across the United States have stepped up to help out our friends, neighbors and communities during these trying times. In our regular Service + Solidarity Spotlight series, we'll showcase one of these stories every day. Here's today's story.
Texas held primary elections Wednesday, and candidates endorsed by the Texas AFL-CIO did well up and down the ballot. Led by Beto O'Rourke with nearly 92% of the vote, results show that Texans are united behind candidates "who will fight for more affordable and accessible health care, an education system that prepares children at a world-class level and honors the work of teachers, jobs of the future that can save the planet, and a fair shot for working families."
Other endorsed candidates did well, too. Greg Casar won the multicandidate field outright for the 35th Congressional District. Jessica Cisneros (pictured above) advanced to a runoff against an entrenched incumbent in the 28th Congressional District. Harris County Judge Lina Hidalgo easily secured the nomination.
"The strong performances by Greg Casar, Jessica Cisneros and Lina Hidalgo are prime examples of working families sending a strong message that the time for change is now, and they want candidates who will fight with us to build a better Texas," Texas AFL-CIO President Rick Levy (TSEU/CWA) said. "Voters made it clear they have little patience for more of the same from our current leadership: voter suppression highlighted in this very election by a vote-by-mail fiasco, censorship of books, subversion of academic freedom, neglect of the energy grid, scapegoating of immigrants, attacks on transgender children and our state's constant invention of wedge issues that subvert the will of the majority."